Welcome to the low cost alternative!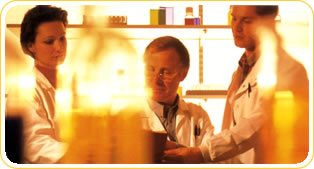 We sell many pharmaceutical products online. We believe you won't find a better deal anywhere else!
This site is protected by Thawte SSL encryption so all your ordering details are safe.
Orders are dispatched within 24 hours, and sent by FREE fast worldwide delivery (all prices on this website include delivery). We accept payment on most major credit cards. Shopping with us is 100% safe!
Suffer from hair loss? We supply products containing Minoxidil - Regaine (Rogaine) and the lower cost Headway.
Need something to relieve your hayfever? Buy products such as Beconase, Alanase, Beconase, Claratyne (Claratin, Claritin) and Flixonase (Flonase).
We supply quit-smoking products: Nicabate, Nicorette, and Nicotinelle. We also sell Imedeen, and Lyprinol for skin .
We also have products for hygiene and personal care.
We are always increasing our product range, and are a low cost alternative for purchasing popular pharmacy products. You may notice the names of our products differ to those you are used to. This is because they are marketed under a different name in New Zealand, but are essentially the same product.
We are located in Christchurch, the largest city in the South Island of New Zealand, and have been in business for over 50 years. If you require advice our pharmacists will endeavour to be of assistance.
Guarantee: We want to be fair on everybody, so if you do not receive your order please let us know and we will send it again. We try to ensure that ALL parcels are delivered.

Currency Disclaimer: Please be aware that there may be a few cents difference depending on the time of the transaction.



How is my order delivered?
Most orders are processed and shipped within 24 hours of being received , not Saturday or Sunday You will receive a confirmation automatically by e-mail when your order has been shipped and your card debited.
Orders are shipped by International Air Mail POST which takes 5 to 12 business days. Some orders are shipped Express International Courier (2 to 5 work days) and your signature will be required on delivery, this will be stated on your confirmation which is automatically e mailed to you.



Return of Products
If the Products are damaged in transit, you must immediately advise the delivery organisation and Pharmacy discounter that the goods are damaged. Upon receipt of the damaged goods, we will either: 1 replace the Products; or 2 give you a full refund on your Nominated Payment Authority. You must cooperate with all enquiries and claims we or any delivery organisation may make in connection with any compensation for any damage whilst in transit.
Where products are faulty on arrival you should contact us immediately to arrange the return of the faulty item. All Products must be returned in their original condition and packaging, You are responsible for the safe and secure return of Products. Wrap the Product and all accessories in the original box and appropriate packing and send it to us by a secure delivery method to: Pharmacy Discounter, QEII Pharmacy, 251 Travis Road, Christchurch, New Zealand



We are happy to respond to any inquiries.
Our contact details are:
E-mail
info@pharmacydiscounter.com
Phone
+64 3 3880838
Fax
+64 3 3880887
Postal
Pharmacy Discounter
QEII Pharmacy
251 Travis Road
Christchurch
New Zealand
Please feel welcome to contact us. If you are in the trade or would like to place a large order, we may be able to assist in the supplying of pharmaceutical medicines at even lower prices.
All products are available for purchase online without a doctor's prescription.
Check back with us soon. We are happy to quote you a very low price for large volume orders.
For More Information Email: info@pharmacydiscounter